Lightweight, strong and economical strapping option available in a range of widths and lengths for machine or hand applications. Our (PP) Polypropylene Strapping has exceptional tensile strength, holds its shape, is water-resistant.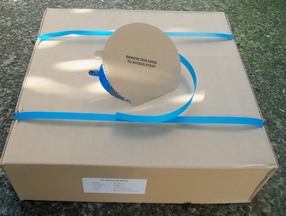 12mm x 3000m Auto Polypropylene Strapping
This great auto strapping is suitable for all autobanding machines. This roll is industry standard at 12mm x 3000m.
Available in blue and clear.
12mm x 1000m Polypropylene Strapping
Handy size 1000m x 12mm roll for smaller applications
Available in Blue and Clear.
19mm x 1000m Polypropylene Strapping
This strapping is excellent for securing loads and pallets using buckles or seals by hand and is ideal for everyday applications.
​Available in Blue and Clear