JMP has a great range of products to keep parked vehicles safe, and your parking and loading facilities even safer. When you need parking blocks, wheel chocks, ramps, bumpers, humps, cones, delineators or any other items give us a call, we will either have it in stock or special order it for you.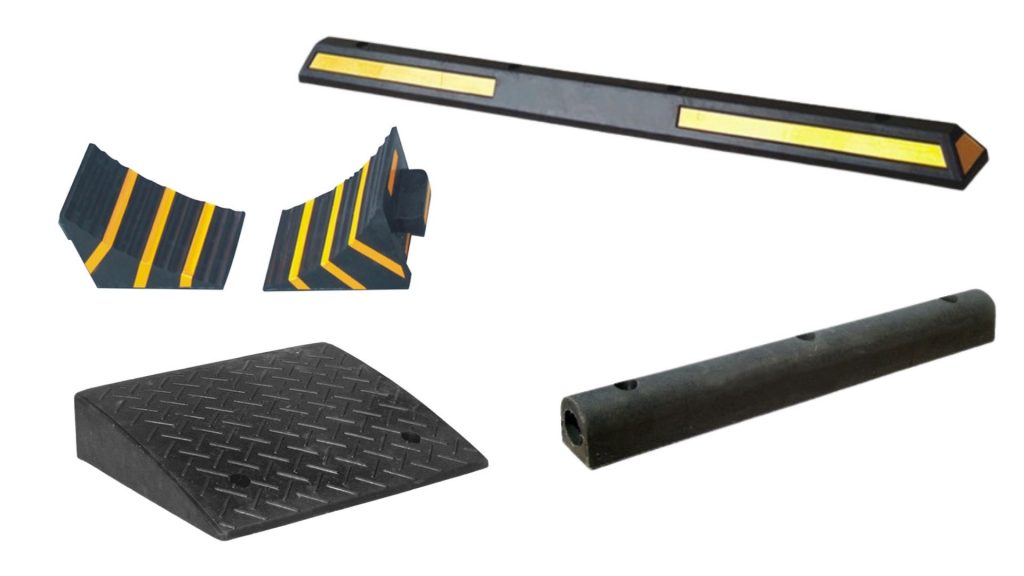 Parking Blocks
Great rubber parking blocks.
1.65m and 2m versions
Short versions for car, bus and trucks
Chocks and Ramps
A range of wheel chocks for parking a car, commercial, buses, trucks and aeroplanes.
Wall Protectors
Corner guards, dock bumpers and wall protectors.