Moving furniture or fragile objects – look at these great blankets to protect your cargo. Use these thick blankets to protect items during packing and moving, also used for industrial applications. Great furniture blankets for the professional movers.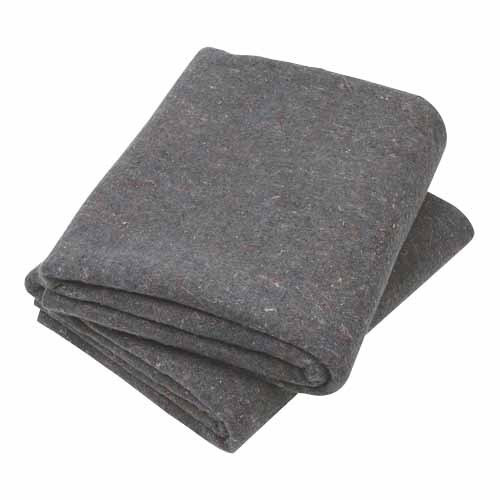 Have you been let down by cheap moving blankets that fall apart, tear, and don't provide enough cushioning for your most valuable possessions?
Made of a soft yet durable quilted fabric, these textile blankets are spacious and are ideal for draping and wrapping a wide variety of furniture in your home or office. Wrap up mirrors, framed artwork that is breakable, vases, and clocks in these soft yet strong blankets. Use them to cover rolled-up rugs and other fiber-woven home décor items. Once you have wrapped and draped your belongings with these blankets, carry them into your moving truck and nestle them side by side. As the truck moves along, you will have peace of mind in knowing that even if a piece of furniture gets jostled or falls over, it will be protected by the soft, cushioned fabric of these textile blankets.
Once you have unpacked, you can fold these blankets up for easy storage.
Size: 2.2m x 1.5m – Colour: Grey