Delineators, Bars and Strips to help separate traffic.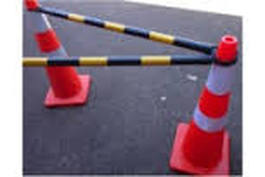 Cone Bar
JMP stocks both lightweight temporary safety fence and heavy duty fencing material.
This product is sold by the 50m roll and is construction grade.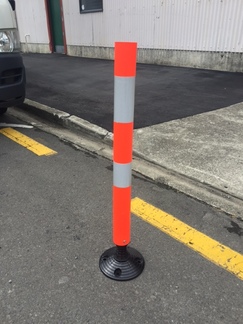 Delineator Post
Made of Injection TPU Base and Extrude LDPE Post. Utilizes our proven reactive spring assembly. Round post provides 360 degrees of reflectivity.
Made of durable polypropylene for flexibility and strength. Reboundable from any direction. Choose either orange or yellow, or a combination. If you require end caps please order these separately.
Height: 900MM Base Width: 200MM Post Diameter: 70MM
Reflex Strips 2 X 150MM 
Orange with black base or Yellow with black base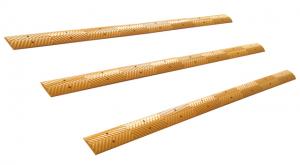 Rumble Strips
These rumble strips can be glued down or bolted and are made from high grade rubber, suitable for constant use.
Ideally suited for areas where traffic needs to slow or proceed cautiously, such as schools and event centres.
Dimensions: 500mm x 100mm x 15mm.
Each strip is 1kg