Guard and protect valuable electrical cables and hose lines with our cable protectors.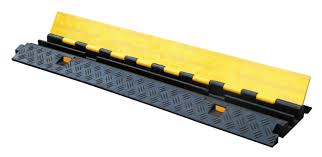 Drop in cable protection
Superior protection for electrical cables, hydraulic and pneumatic hoses and data, video and signal lines.
– Single piece design.
– Resistant to oil and solvents.
– Highly visible – distinctive yellow ramps and black ramps, the high contrast combination preferred by the industry.
Available in 2, 3 and 5 channel versions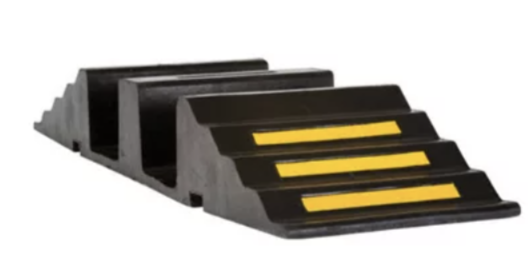 Heavy Duty Cable Protectors
Speed humps and Drop in Cable ramps
Speed humps with cables that run underneath.